The Need for SPEED!
More than ever before, consumers are seeking brands that fit their busy lifestyles. From online shopping to curbside pickup, customer expectation has strongly shifted toward SPEED. Unfortunately, the traditional rollover car wash has never been a very quick experience (especially when there is more than one customer.) Belt conveyor car wash systems represent the next big wave in c-store and fuel center car washing. There are many considerations to creating a successful mini tunnel so we've put together a guide.
Why Redesign?
Redesigned sites typically save customers 5+ minutes over the traditional rollover washes.

Typically, convenience stores have utilized rollover car washes that process 8-9 cars per hour; however, sites we've redesigned frequently yield 40+ cars per hour.

Ability to wash 4-5 times the number customers per hour unlocks the potential of your car wash.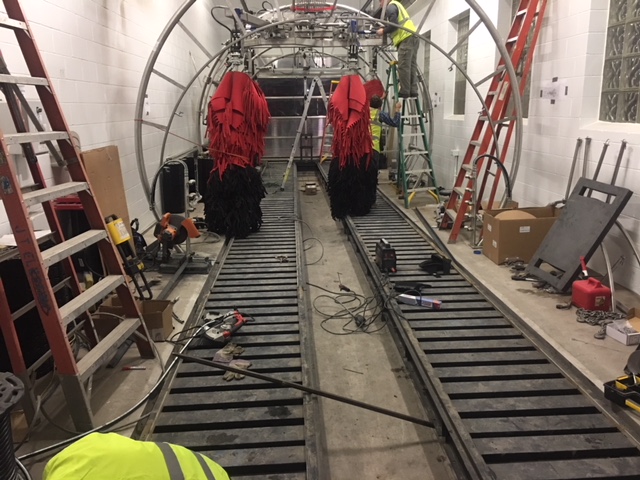 Let's discuss the process.
Please call us at 1 (800) 456-7837 or click the "LET'S TALK" button to discuss a retro-fit of your wash.